Offering online booking just got easy.
TourBooker is a simple web app designed for tour operators, activity guides and travel agents who want to offer online booking without spending a fortune on website design and secure credit card processing. From guided safaris to family vacation packages, TourBooker is the perfect fit for booking all kinds of travel deals.
Website included
Customize your website template, as well as trip categories and interests.
Unlimited listings
Offer unlimited number of trips with unlimited pricing options for each.
Easy checkout process
Accept all major credit cards at the same low rate with no monthly fees.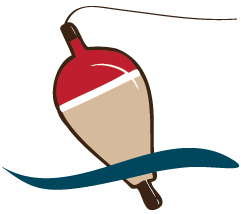 Building a business around TourBooker
Fishing in the US, Inc. is powered by TourBooker. We bootstrapped the business to ensure we were building an engaging product that works.
Our startup not only demonstrates TourBooker's functionality, but we hope it also proves our commitment in providing you with a product and services you can count on.
Choose the plan that fits.
Tour operator
Best for direct sales.
Website with search functionality
Unlimited trip listings
Trip availability control
Unlimited packages per trip
Online booking with Stripe